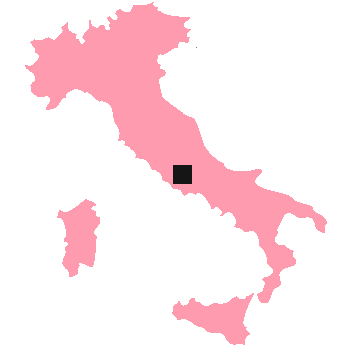 There's still another 7 days to go until the 2013 Giro d'Italia route is announced however last Thursday it was revealed that stage 15 will feature a mountain top finish on the Col du Galibier. The Galibier is an iconic Alpine climb and while it has been used many times in the Tour de France, it has never been used in the Giro before. This mighty mountain tops out at 2,642 m and divides the French departments of Savoy from the Hautes-Alpes.
The Galibier made its Tour debut in 1911, and in 2011, to celebrate the 100th anniversary of the Tour visiting the Alps, it was climbed twice from both sides on consecutive days. Stage 18 featured a summit finish, the highest stage finish in the history of the Tour. While stage 19, on its way from Modane Valfréjus to L'Alpe d'Huez, went through the tunnel just below the summit for the first time.
Interestingly the Galibier was going to be used by the Tour in 1996, on stage 9 from Val-d'Isère to Sestriere, but along with the Col d'Iseran it was left out at the last minute due to bad weather. Considering stage 15 of the 2013 Giro will take place on 19 May, a full 7 weeks before that stage, it's anyone's guess what conditions will be like up there that early in the year.
Four kilometres from the summit of the Galibier there's a relatively new monument to the late Italian cyclist Marco Pantani. It marks the place where Pantani attacked and dropped Jan Ullrich on the 15th stage of the 1998 Tour de France, effectively sealing his overall victory that year. It has been suggested that climbing the Galibier in 2013 is to mark the 15th anniversary of his famous victory.
Stage 15 will start in Cesana Torinese. It will be 150 km long and feature three tough climbs; the Colle del Moncenisio (2,095 m), Col du Télégraphe (1,566 m), and of course the Galibier summit finish. This won't be the highest stage finish in the history of the Giro though, stage 20 this year featured a mountain top finish on the Passo dello Stelvio (2,757 m).
Not everyone is happy though having this famous French Tour climb feature in the Italian Giro. Personally I'm very happy that the Galibier will be included in the 2013 Giro. I've wanted to cycle up it for a long time and although it has appeared in the Tour de France 31 times since 1947, it wasn't included when I cycled the 2012 Tour route this summer, and there's no guarantee that it will be included next year either.
On the other hand, if the Tour organisers do decide to include it as part of the centennial celebrations, I could end up climbing it twice.
2013 Giro: Stage 15 Cesana Torinese / Col du Galibier (Valloire)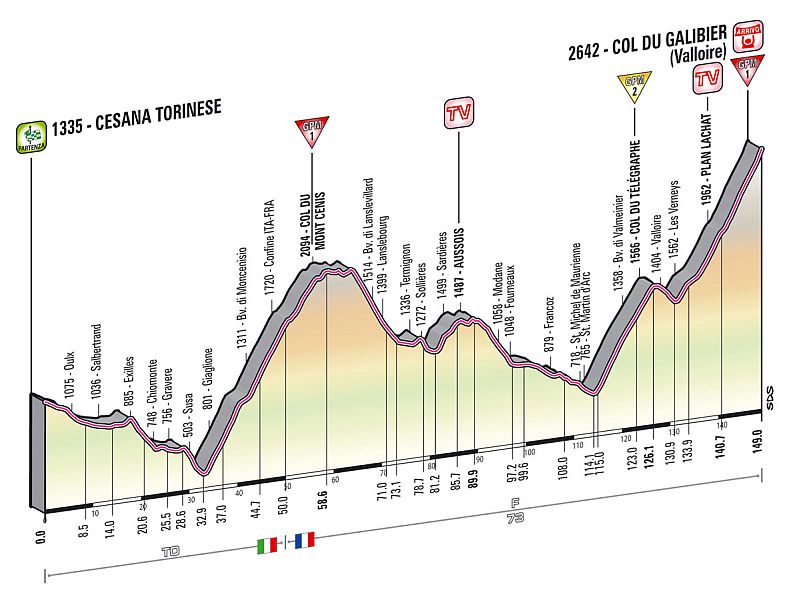 | | | |
| --- | --- | --- |
| Stage 15 Map | Col du Galibier Map | Col du Galibier Profile |
| | | |