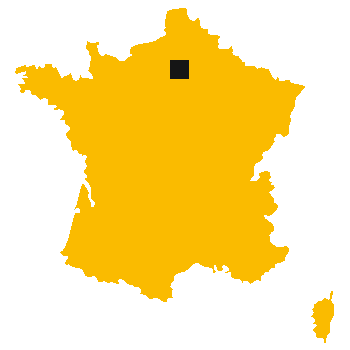 I don't usually make plans too far ahead but yesterday I made an exception when I booked three hotels on Corsica. Next year is the 100th edition of the Tour de France and to mark this landmark event the island will host the Grand Départ. In fact the opening 3 stages are being hosted by the island before the race transfers to Nice on the mainland for stage 4 so it will be busy.
Even though Kay and I are starting the French leg of our 3 Grand Tours for Teenage Cancer Trust challenge a week before the professionals, I thought the longer we left it to book our accommodation, the more scarce and more expensive hotels would become. The logistics of simply getting to and from the island and riding the first 4 stages on consecutive days is going to be difficult enough, without us struggling to find somewhere to stay at the last minute as well.
With the 2013 Tour starting in Corsica it makes riding it expensive for us, it will take us 3 days and over 1,000 miles just to get to the start in Porto-Vecchio, but we're really looking forward to visiting the island and I can't wait to cycle around it. Unfortunately I can't book our ferry crossings yet because bookings can only be made up to 6 months in advance but at least the first week of our Tour de France ride is starting to take shape.
Day 1:

Wednesday 19 June, 2013

Leave home and take a lunchtime ferry crossing to Calais from where we will drive to Reims and stay overnight.

Day 2:

Thursday 20 June, 2013

Drive from Reims to the ferry terminal in Toulon from where we will take the 11pm overnight crossing to Ajaccio, Corsica.

Day 3:

Friday 21 June, 2013

Arrive in Ajaccio at 7am and take a 3 hour drive to our hotel in Porto-Vecchio.

Day 4:

Saturday 22 June, 2013

Ride stage 1, a flat 200 km route from Porto-Vecchio to Bastia. We're booked to stay in Bastia overnight.

Day 5:

Sunday 23 June, 2013

Ride stage 2, a medium mountain 155 km route from Bastia to Ajaccio. We're booked to stay near Ajaccio overnight.

Day 6:

Monday 24 June, 2013

Ride stage 3, a medium mountain 145 km route from Ajaccio to Calvi from where we will take the 9pm overnight crossing to Nice.

Day 7:

Tuesday 25 June, 2013

Arrive in Nice at 7am and ride stage 4, a 25 km time trial around Nice.

2013 Tour:

Stage 1 Porto-Vecchio / Bastia

Stage 2 Bastia / Ajaccio

Stage 3 Ajaccio / Calvi