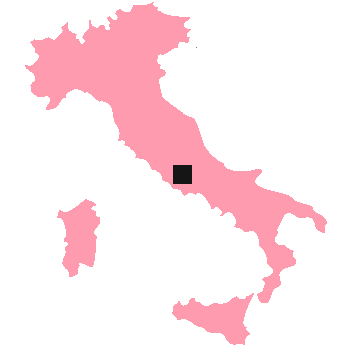 Yesterday afternoon Giro d'Italia organiser RCS Sport officially unveiled the 2013 route. After weeks of rumour and speculation – most of which turned out to be true – the 96th edition of the Corsa Rosa was presented in Milan and in stark contrast to this year's race it will be an almost entirely Italian affair. In 2012 Denmark hosted the opening 3 stages of the race whereas in 2013 the race has been pitched as a Made in Italy Giro, one that can unite Italy as it continues to face economic and political problems. It all kicks off in Naples on Saturday 4 May with a 130 km road stage and ends 3,455 km later on Sunday 26 May in Brescia after a road stage and five laps of a city centre circuit.
In the first week we will see an opening stage in the centre of Naples covering 10 laps of a circuit, with a ferry trip to the island of Ischia the next day for a technically challenging 17.4 km team time trial, followed by a lumpy route that initially heads south via the spectacular Amalfi coast to the toe of the Italian peninsular, before heading back up to the centre.
The second week sees the race continue its journey north stopping briefly in the centre where a 54.8 km time trial from Gabicce Mare to Saltara could be a turning point in the race, and in the year in which the UCI Road World Championships are hosted by Florence there's a stage finish in the famous Tuscan city – paying respectful homage to the memory of its most famous cycling son and wartime hero, Gino Bartali.
The final week will be spent in the mountains of the north which comes in three parts starting with a visit to the Friuli region in the north-east. The race then heads west for a brief foray into France and an historical summit finish on the Galibier. The final stages are in the Dolomites and include a 20.6 km mountain time trial, a return to the Tre Cime after a six-year absence, and for the second year in a row the Stelvio will be the Cime Coppi.
Traditionally the Giro has favoured steep mountainous routes but it looks like the 2013 route is perhaps more finely balanced with seven mountain top finishes but also 93 km of time trials – in some respects similar to the Tour de France in 2012. Mind you it looks pretty murderous to me with a final week packed full of mountains but don't take my word for it, watch the YouTube video above and decide for yourself.
| | |
| --- | --- |
| Giro Map | Giro Profile |
Stage 1

Date

: Saturday 4th May, 2013

Start

: Napoli

Finish

: Napoli

Distance

: 130 km

Terrain

: Flat

Difficulty

:

Profile

:

Click here

Stage 2

Date

: Sunday 5th May, 2013

Start

: Ischia

Finish

: Forio

Distance

: 17.4 km

Terrain

: Team Time Trial

Difficulty

:

Profile

:

Click here
Stage 3

Date

: Monday 6th May, 2013

Start

: Sorrento

Finish

: Marina di Ascea

Distance

: 222 km

Terrain

: Medium Mountains

Difficulty

:

Profile

:

Click here

Stage 4

Date

: Tuesday 7th May, 2013

Start

: Policastro Bussentino

Finish

: Serra San Bruno

Distance

: 246 km

Terrain

: Medium Mountains

Difficulty

:

Profile

:

Click here
Stage 5

Date

: Wednesday 8th May, 2013

Start

: Cosenza

Finish

: Matera

Distance

: 203 km

Terrain

: Flat

Difficulty

:

Profile

:

Click here

Stage 6

Date

: Thursday 9th May, 2013

Start

: Mola di Bari

Finish

: Margherita di Savoia

Distance

: 169 km

Terrain

: Flat

Difficulty

:

Profile

:

Click here
Stage 7

Date

: Friday 10th May, 2013

Start

: San Salvo

Finish

: Pescara

Distance

: 177 km

Terrain

: Medium Mountains

Difficulty

:

Profile

:

Click here

Stage 8

Date

: Saturday 11th May, 2013

Start

: Gabicce Mare

Finish

: Saltara

Distance

: 54.8 km

Terrain

: Individual Time Trial

Difficulty

:

Profile

:

Click here
Stage 9

Date

: Sunday 12th May, 2013

Start

: Sansepolcro

Finish

: Firenze

Distance

: 170 km

Terrain

: Medium Mountains

Difficulty

:

Profile

:

Click here

Rest Day → Stage 10

Date

: Tuesday 14th May, 2013

Start

: Cordenons

Finish

: Altopiano del Montasio

Distance

: 167 km

Terrain

: High Mountains

Difficulty

:

Profile

:

Click here
Stage 11

Date

: Wednesday 15th May, 2013

Start

: Tarvisio (C. del Predil)

Finish

: Vajont (Erto e Casso)

Distance

: 182 km

Terrain

: Medium Mountains

Difficulty

:

Profile

:

Click here

Stage 12

Date

: Thursday 16th May, 2013

Start

: Longarone

Finish

: Treviso

Distance

: 134km

Terrain

: Flat

Difficulty

:

Profile

:

Click here
Stage 13

Date

: Friday 17th May, 2013

Start

: Busseto

Finish

: Cherasco

Distance

: 254 km

Terrain

: Flat

Difficulty

:

Profile

:

Click here

Stage 14

Date

: Saturday 18th May, 2013

Start

: Cervere

Finish

: Bardonecchia

Distance

: 168 km

Terrain

: High Mountains

Difficulty

:

Profile

:

Click here
Stage 15

Date

: Sunday 19th May, 2013

Start

: Cesana Torinese

Finish

: Col du Galibier (Valloire)

Distance

: 149 km

Terrain

: High Mountains

Difficulty

:

Profile

:

Click here

Rest Day → Stage 16

Date

: Tuesday 21st May, 2013

Start

: Valloire

Finish

: Ivrea

Distance

: 238 km

Terrain

: Medium Mountains

Difficulty

:

Profile

:

Click here
Stage 17

Date

: Wednesday 22nd May, 2013

Start

: Caravaggio

Finish

: Vicenza

Distance

: 214 km

Terrain

: Flat

Difficulty

:

Profile

:

Click here

Stage 18

Date

: Thursday 23rd May, 2013

Start

: Mori

Finish

: Polsa

Distance

: 20.6 km

Terrain

: Individual Time Trial

Difficulty

:

Profile

:

Click here
Stage 19

Date

: Friday 24th May, 2013

Start

: Ponte di Legno

Finish

: Val Martello/Martelltal

Distance

: 139 km

Terrain

: High Mountains

Difficulty

:

Profile

:

Click here

Stage 20

Date

: Saturday 25th May, 2013

Start

: Silandro/Schlanders

Finish

: Tre Cime di Lavaredo

Distance

: 203 km

Terrain

: High Mountains

Difficulty

:

Profile

:

Click here
Stage 21

Date

: Sunday 26th May, 2013

Start

: Riese Pio X

Finish

: Brescia

Distance

: 197 km

Terrain

: Flat

Difficulty

:

Profile

:

Click here