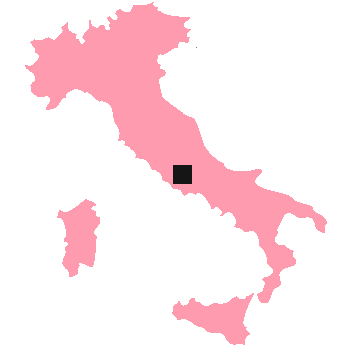 Giro d'Italia race organiser RCS Sport continue to tease us by releasing details of next year's race ahead of their official announcement this coming Sunday, 30 September. On Wednesday they confirmed via their Twitter feed that the Tre Cime di Lavaredo mountain peaks in the Italian Dolomites will provide the back drop to the penultimate day of racing – and in all probability the final mountain stage – of the 2013 Giro d'Italia.
They didn't say where on stage 20 that the Tre Cime di Lavaredo would feature but considering the road up from Cortina d'Ampezzo is a dead end, it can only mean a mountain top finish. Rumour has it that it will finish at the 2,333 m high Rifugio Auronzo, at the foot of the peaks. This will give the race a similar finale to this year's Giro when the penultimate stage was a summit finish on the Passo dello Stelvio.
The climb may only be 11.5 km long – last year's Stelvio climb was 21.5 km long – but it ascends more than 1,000 metres with the first 7.5 km averaging 7.5%, but with the final 4 km a much harder 12%, including a sustained section of 18%. Rumour also has it that in 2013 the Giro will finish with a road stage – for the last five years the race has finished with an individual time trial – and if this is the case, then the Tre Cime di Laveredo will see the final competitive action of the race.
The Tre Cime di Laveredo has featured in the Giro d'Italia on six occasions in the past, and not always without controversy. In 1967 eventual Giro winner Felice Gimondi took the stage, ahead of a young Eddy Merckx, but the result was annulled because so may riders had benefited from pushes on the way up.
The last time the climb made an appearance in Giro was in 2007 when Riccardo Ricco won the stage ahead of then team-mate Leonardo Piepoli. However, during the 2008 Tour de France Ricco tested positive for CERA, while Piepoli and the rest of the team quietly left the race, unfortunately putting a question mark against that result.
Take a look at the YouTube video below to see the closing stages of the Tre Cime di Laveredo climb in 2007 and you'll see how steep it gets in the final kilometres.
2007 Giro: Stage 15 Trento / Tre Cime di Lavaredo