17.7 km

Time Trial | Sunday 12th May, 2013 | Ridden route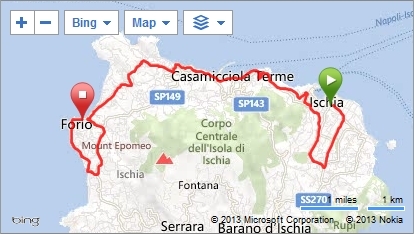 In stark contrast to yesterday I was really looking forward to riding today's stage, the team time trial stage held on the island of Ischia. This time last week I was at home watching it live on TV, the sun was shining – in Ischia, not at home – and the island looked beautiful. The stage was short, just 17.4 km long, around 11 miles, but the course was very undulating with almost 1,000 ft of climbing.
Ischia is a volcanic island in the Tyrrhenian Sea that lies at the northern end of the Gulf of Naples, about 30 km from the city. It's the largest of the Phlegrean Islands and according to Wikipedia it measures 10 km east to west and 7 km north to south and has about 34 km of coastline – stage 2 followed nearly half of it.
Getting to the island meant catching a ferry and we were booked on the 9:40 am crossing from Pozzuoli. Time was on our side again because it was only a short drive from the hotel to the port, and we knew exactly where we were going because we passed through Pozzuoli on the way to yesterday's stage finish. We put cinquanta euros – that's £50 – of diesel in the car and while I checked-in Kay popped to a supermarket for a few supplies. Kay loves a supermarket so after 20 minutes I had to hunt her down and remind her that we had a ferry to catch.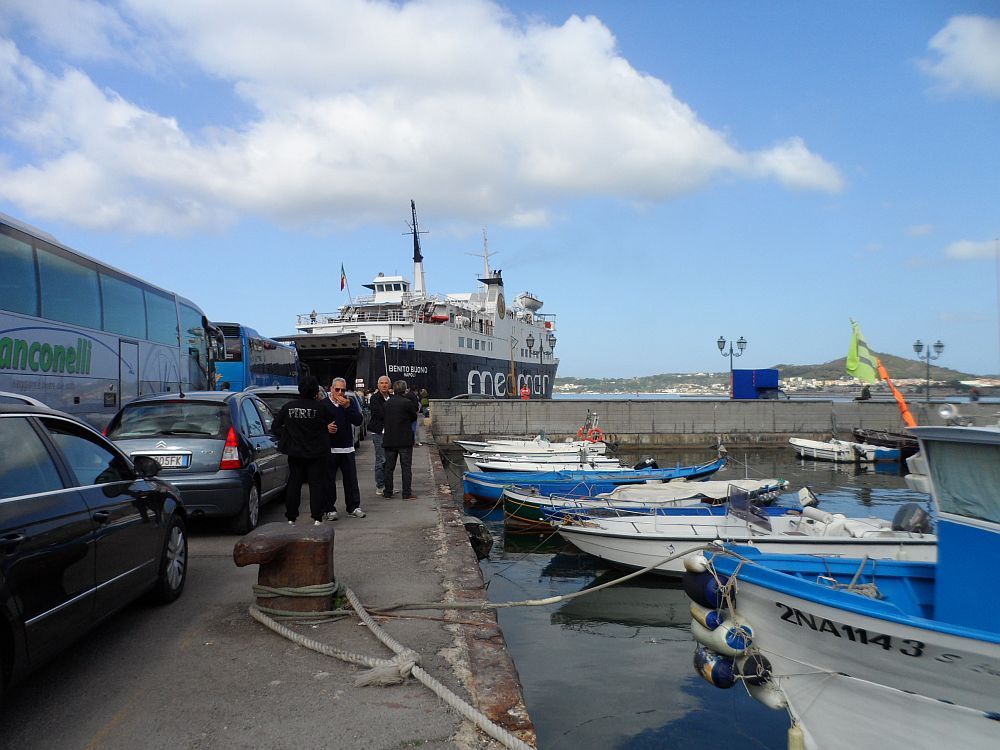 The return ferry crossing from Pozzuoli to Ischia for a car and two people cost just over £150